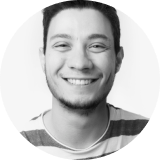 I am a Senior User Experience and Product Designer, currently at YouTube. I use human-centered and inclusive design to create meaningful social change.
Prior to YouTube and Google, I worked as a Visual and Interaction Designer at frog (Munich, Amsterdam) and Fjord (Madrid) for a variety of platforms and industries, including retail, entertainment, automotive, finance and education.
I graduated in the Master's in Interaction Design at Iuav University (Venice), where I designed a local collaboration network for creatives and knowledge workers. I have a background in Arts and Graphic Design.
---
Still here? 😊 Connect with me on LinkedIn.